All thankfully to Anna, my dear polish friend!!
Let me tell you about the person first. She is about my age and we have met at the Layne Staley fanboard I love and use to go. You should know that Anna is a natural born queen, as she says and I believe her:) but what I treasure her for is not the crown, it is her big caring heart.
This post is an attemt to celebrate inside out my friend's first official publication as a writer. I have stayed speechless from the huge excitement when I knew at first, and I can see now to keep still same emotional about it .. Quinnie twinnie:) I am just so proud of you!!
Furthermore details about her work you can find and read submitted at her blog page. The link to it I have included with the title (just need to click on). Here I shall allow to only post the photoes taken of: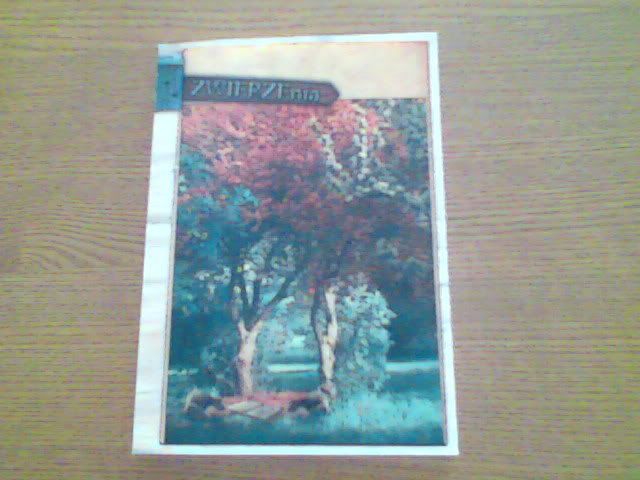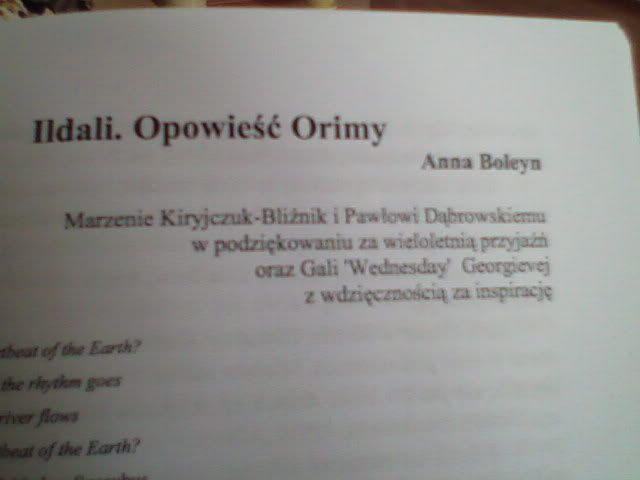 And the dedication of her story which was the real great surprise for me!! Here is what its text says and I am not speaking more,

"For Marzena Kiryjczuk - Bliźnik and Paweł Dąbrowski with many thanks for long time friendship and for Gallia 'Wednesday' Georgieva thanking her for inspiration" ..